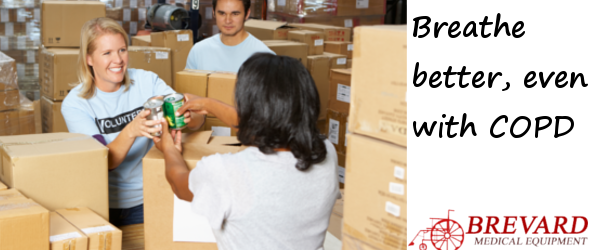 If you are one of 24 million Americans living with COPD, then you know how it feels—like you're constantly breathing through a straw! While portable oxygen concentrators such as the ones sold through Brevard Medical can help alleviate some of the symptoms, there are a number of things you can do on your own that will also get you breathing easier:
Harmonica Therapy
It sounds silly, but it actually works! When you breathe in, the instrument makes a sound—same as when you breathe out. It's unique among the woodwind instruments in the regards. Because of that, it's very helpful it helping you learn how to control your breath. Plus, it increases lung capacity.
Take Yoga Lessons
Yoga can relax you, which can help you breathe easier. It teaches you to listen to your body, which is beneficial when you are living with a chronic illness. Plus, it's great exercise. Those who live with a chronic respiratory illness often find it difficult to exercise. Anything that takes your breath away can be scary! But, yoga gives you a good workout without overtaxing you
Going for walks
Just like with yoga, going for a regular walk every day can help you get exercise without making you breathe heavily. With regular exercise, you can increase your lung function and lose weight. Often, losing weight can do wonders with easing the symptoms of COPD.
Volunteering in the Community
Giving back to your friends and neighbors can give you a sense of well-being that's important to maintaining a healthy attitude and outlook on life. Such a state of being can impact how well you physically and emotionally cope with a chronic illness.
We here at Brevard Medical can help you access the medical equipment you need to alleviate the symptoms of COPD. However, the above actions can aid you in other ways, and we encourage you to try them!