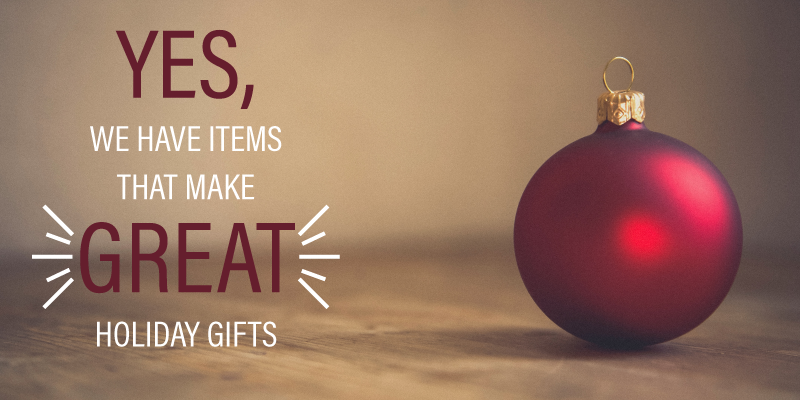 If you're dreading the holiday crowds at the malls and big box stores, we'd like to offer an alternative—shopping at your local HME! While we may not be the first place you think of when it comes to holiday gifts, we actually carry a number of items that can delight your loved ones during this festive season:
If your loved one has been having an increasingly difficult time getting up and down from the sofa, a lift chair could be just the ticket! These handy powered pieces of furniture will lift your relative up into a standing position, so they don't have to struggle out of a seated position. In addition to being comfortable, lift chairs can also allow your loved one to age safely in-home.
74 percent of mobility scooter users said that without their scooters, they would not make the same kinds of trips. If your loved one isn't getting around like they used to, this gift could open their world back up. From vacations to simple trips to the grocery store, a scooter has a variety of uses for those with limited mobility.
This section of our website is filled with all the things you never knew you needed! Try our reachers, which allow your loved one to grasp objects easily. We also offer accessories for their walkers. The stocking stuffer possibilities are endless!
While many people think compression socks just come in dull colors, this couldn't be further from the truth! We carry compression socks in a wide variety of fun hues. If your loved one is on their feet all day, compression socks can offer relief to aching muscles. Conversely, if they're frequently in a cramped or seated position, compression socks can help prevent blood clots.
The holidays don't have to be as stressful. Stop by Brevard Medical and let us help you pick out a gift that's fun, affordable and practical for your loved one.